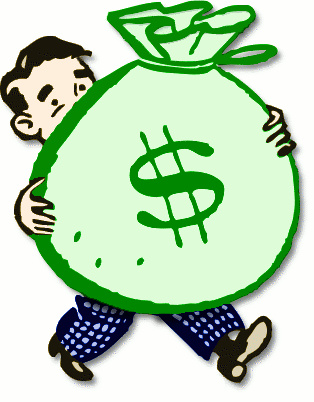 Too often we hear about dishonesty in business in the Jewish community. While this is a plague on the entire modern-day society, it is especially hurtful when it manifests in our own backyard. It's interesting that in the "alter heim", in Europe, one did not refer to a good Jew as "Frum", religious.  The greatest compliment you could give a good Jew in pre-war Europe was to call them "Ehrlich", honest.  For the simple reason that the defining characteristic of a Jew should be their honesty, especially in business.
Parshat Ki Teitzei underscores this fact.  The Torah tells us about how we are to conduct business: "A perfect and honest weight shall you have, a perfect and honest measure shall you have, so that your days shall be lengthened on the Land that Hashem your G-d gives you".  We usually assume that the result of long life is a reward for being honest.  However, the Abarbanel in his commentary on the parsha explains that there is a much more simple reason for this reward.  No society can survive when people cheat each other in business.  Aside from the damage to the economy that results, it causes terrible interpersonal division.  Crooked business dealings have divided families, torn apart friendships, and ripped communities asunder.  The Abarbanel explains that this is why long life results from a "perfect measure".  Only a society and community that acts in an "ehrlich" fashion will survive.  Communities that grow on the back of lies and cheating cannot survive.
What better time than Elul to focus on this ill in our own backyard.  Rav Yitzchak Blazer, a student of the mussar giant, Rav Yisrael Salanter, recounts that when he asked his rebbe what he should teach his community members in shul, Rav Yisrael gave one answer: laws of business.  Rav Yisrael supposedly said , "how can a Jew be truly observant if they do not know how to properly conduct their daily business dealings?".  In fact,  a shochet once told Rav Yisrael that he wanted to change his career and open a store because he didn't think he could be careful enough with the laws of slaughtering.  Rav Yisrael responded, "if you don't trust yourself in the laws of shechita, there is no way you can keep the laws of business!". (Reb Iztele Peterburger, chapter 7)
When we act with honesty, ehrlichkeit, we not only improve ourselves, we are guaranteed by our parsha continued quality of life with our family and community intact.  This year – don't be frum, be ehrlich.